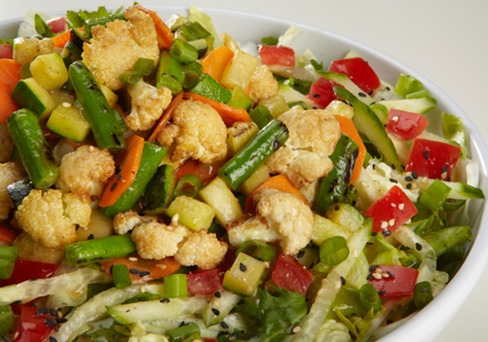 Participating Pei Wei restaurants are offering a free dish with purchase of another.
The 2-for-1 offer on eligible entrees is valid to February 13; some restrictions may apply.
A coupon is sent by email when requested online from the restaurant's website.
Eligible entrees include lettuce wraps, salads and wok entrees. Tax and gratuity is not included.
Photo/wok roasted vegetable salad