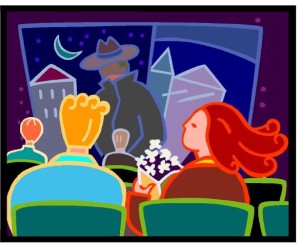 Every time I go to the movies, it seems as if the price has gone up again. These days, I can get an entire month of Netflix for less than the price of a movie.
But real movie lovers know that there is nothing like seeing a film on the big screen and sharing the experience with other movie lovers.
Matinees are still cheaper than evening shows, but most matinees in South Florida run $7.50 to $9, a discount of a few dollars. Seniors (usually 62-plus) and students pay less. The major chains have loyalty cards, which offer discounts. Discounts are sometimes available from companies that buy tickets in bulk. Regal Cinemas has a weekly concession coupon on its Facebook page.
We did a little research and found a few places where adults can see movies on the cheap. At some theaters, Imax and 3-D shows incur an additional charge over the discount price.
Here are the best movie deals for adults:
Broward
Miami-Dade
Tower Theater, 1580 SW Eighth St., Miami, 33155. . The Tower shows first-run movies and art films, as well as film festival offerings. $10, general admission; $8, seniors, students, Miami Dade College staff, students (except MDC students); $6 Tower Theater Members, MDC Students, Miami Film Society members.  Free parking is located behind the theater at SW 15th Avenue and SW 9th St..
Paragon 13, Coconut Grove. Matinees are $9 (Monday – Thursday before 4 p.m., excluding holidays.
AMC Mall of the Americas: Matinees are $6 on Sundays and $5 Mondays through Thursdays.
AMC Aventura and AMC Sunset Place: Tickets for any show before noon are $6.50.
Coral Gables Art Cinema: A family-friendly movie is shown at 11 a.m. the second Saturday and Sunday of the month for $5 (popcorn included) as part of Family Days on Aragon.
Regal Southland Mall: Matinees for $6 and $7 on Tuesdays (not all films are included in the promotion).