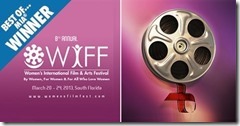 Tickets for a stage production of "Flashdance" are offered at discount prices from Goldstar.
Flashdance The Musical,  which is based on the popular movie with a Grammy-winning soundtrack, is featured several dates in March in Fort Lauderdale.
The discount prices are $35.50 and $45.50 for select shows on week days. The regular prices are $59 to $69. Information about the deal is featured on the link, discount tickets for Flashdance The Musical in Fort Lauderdale.
More deals like this are featured on the Entertainment Page and at the Daily Deals headquarters.
Goldstar is an advertising partner of On The Cheap.