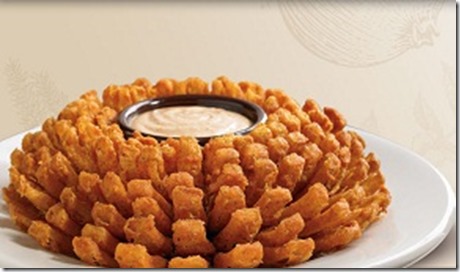 Participating Outback Steakhouse restaurants are serving guests a free Bloomin' Onion dish.
The offer is valid occasional Mondays, including November 11, depending on how driver Ryan Newman performs in a NASCAR event during the weekend.
If Newman places within the top ten of a Sprint Cup event, Outback Steakhouse offers free Bloomin' Onions on Mondays, with any purchase. Mention "Ryan Newman" to qualify for the free dish, one per table, at participating restaurants.