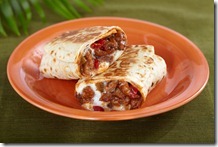 Recycle old phones  and enjoy free food in return.
Participating Pollo Tropical restaurants are offering a free beef wrap for each mobile phone dropped off at the restaurant on January 9.
The cell phone drive is for Women In Distress. Working and non-working phones are accepted, as long as there is a battery. The phones are refurbished or recycled for parts.