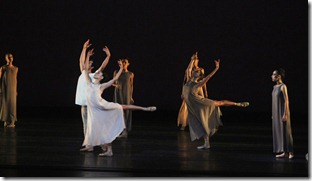 To nab a half-price offer on ballet performances in Fort Lauderdale, you'll need to jump on the deal.
The discounts are valid for tickets purchased by noon February 28. The tickets are for matinee and evening  shows March 1 to March 3.
Miami City Ballet is offering the deal for performance Miami City Ballet Program III: The Masters at the Broward Center. The production includes choreographer Alexei Ratmansky's Symphonic Dances.
$47.50 for orchestra seats, regularly $95
$32.50 for mezzanine seats, regularly $65
For the deal, purchase tickets online and use promo code BROWARD3.