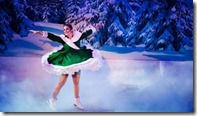 Discount tickets for "The Birds" are offered by Goldstar.
The deal price for the show at Mosaic Theatre in Plantation  is $25.  The regular price is $40
The tickets are for  evening and afternoon  performances December 7, December 8 and December 9.
Information about the deal is  on the link — $25 for tickets to Mosaic Theatre.
Goldstar is an advertising partner of On The Cheap.