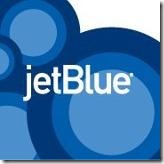 Flights from Fort Lauderdale and various other airports in  Florida are included in a jetBlue sale.
The deals are available for eligible trips booked by August 13.
The tickets are for travel Mondays to Thursdays and Saturdays on eligible dates, with some exceptions and restrictions.
Some of the prices are $94 from Fort Lauderdale to Nassau; $99 from Fort Lauderdale to San Juan, $159 West Palm Beach to New York.
The deals include flights in West Palm Beach, Fort Lauderdale, Fort Myers, Orlando, Jacksonville and Tampa.