By Teresa Mears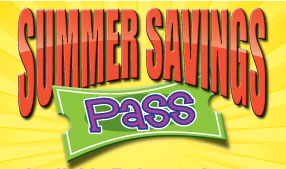 The Summer Savings Pass is a one-price deal good for entry to four South Florida attractions. It costs $56 plus tax for adults and $46 plus tax for kids ages 3 to 12. If you already hold an annual pass to one of these venues, you can get the Summer Savings Pass at a discount: $31 plus tax for adults and $21 plus tax for youngsters. You can print out a form before you got and buy the pass at any of the four participating attractions. The pass is good for unlimited visits from May 19 to Sept. 30, 2014 at:
Buy at any of the attractions. Save time by completing this form in advance.
Copyright Miami on the Cheap. The post Summer Savings Pass 2014: 4 attractions for one price appeared first on Miami on the Cheap.