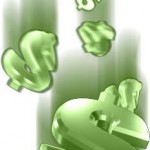 With the federal income tax filing deadline just two weeks away, it's worth repeating this information we posted a few months ago:
The Prosperity Campaign, an initiative of the nonprofit Human Services Coalition, is offering free tax preparation services in Broward County.
Free tax preparation will be available to people earning up to $42,000 a year.  Help will be provided at various centers throughout the county.
The Broward effort is coordinated by the Children's Services Council of Broward County. Tax preparers will also provide details about other free financial programs that assist with managing debt, foreclosures and other money matters.
For those using 1040 EZ forms with simplified taxes, Turbo Tax is offering a free edition online at its website. The program asks easy questions, then puts your answers straight into the right forms and helps you get the biggest possible refund by finding every credit and deduction you deserve. For more information, visit TurboTax.