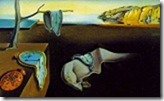 Groupon is offering discount tickets for a Dali art expo.
Dali Miami is March 8 to March 11 in Miami.
With the Groupon offer, tickets are $10,  a savings of $15.  The deal also includes VIP tickets for $40, a value of up to $90.
Information about the deal is featured on Miami On The Cheap.
Groupon is an advertising partner of On The Cheap