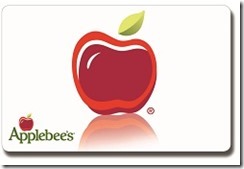 The list of restaurants offering bonuses for gift purchases also includes Applebee's.
Many of the restaurant bonuses are offered in May and June, when folks are shopping for gifts for graduates, Mother's Day and Father's Day.
Applebee's offers a $10 digital bonus card with purchase of $50 digital gift cards by June 30. The digital gifts may be purchased online or at participating Applebee's.  They are sent by email or on Facebook.  Usually,  the bonus cards feature restrictions on when they may be redeemed.
Information about deals at various restaurants is featured on our roundup.