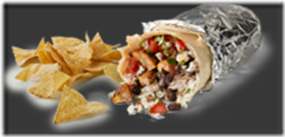 Play an electronic game for an opportunity to win a free burrito, with purchase of another.
The Scarecrow game, offered as an app for Apple devices, is designed to promote the popular restaurants' approach to responsible farming and food sources.
Eligible winners of the Chipotle game receive a 2-for-1 voucher for a burrito, bowl, salad or tacos,
Information is on the Chipotle website.